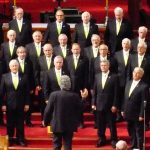 Current Schedules
The 2022 concert and rehearsal programmes are outlined in the following attachment:
NZMC 2022 schedule as at February 2022
If you are interested in joining us you are welcome to come to our rehearsals to meet the team and  experience singing with the choir.  To register your interest and for any other information on the itinerary  visit the contact page.
Note that Covid has disrupted the planned schedule so please check with us to confirm current plans via the contact page.