Upcoming Tours and Concerts
Upcoming concerts:
Ellesmere College Leeston, Christchurch, 2pm Sunday September 23
– with Southbridge Primary Choir and instrumental group from the College, tickets $20.
Gisborne, Saturday October 13.
Napier – Art Deco – February 16 2019
Itinerary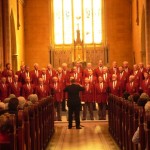 Current Schedules
The  2018 concert and rehearsal programme is outlined in the following attachment:
If you are interested in joining us you are welcome to come to our rehearsals to meet the team and  experience singing with the choir.  To register your interest and for any other information on the itinerary  visit the contact page.