Upcoming Tours and Concerts
Palmerston North – Saturday 21 October 7.30pm
Levin – Sunday 22 October 2.30pm
Fielding – Sunday 22 October 7.15pm
Tickets for these three concerts are $25, students and children free.
Book with TicketDirect and door sales also available.
Kaikoura  – 18th November 2017
TBA
Upcoming tours:
2018 tour to Adelaide, Sydney and Canberra- June/July 2018.
Itinerary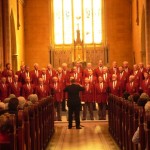 Current Schedules
The  2017 and 2018 concert and rehearsal programme is outlined in the following attachments:
NZMC 2017 Schedule as at 9 July 2017
NZMC 2018 Schedule as at 18 Sep 2017
If you are interested in joining us you are welcome to come to our rehearsals to meet the team and  experience singing with the choir.  To register your interest and for any other information on the itinerary  visit the contact page.