Upcoming Tours and Concerts
Our next upcoming events in 2017: (details to be provided closer to the concerts)
Masterton  –  August 2017
Location: Rathkeale College Auditorium, 217 Willow Park Drive, Masterton, 5871
Guest: Wairarapa Singers
Date & Time:  12th August, 3.00pm.
Tickets: Adults $25 – students and children free.
Purchase tickets from "TicketDirect"    http://www.ticketdirect.co.nz/event/details/169813/new-zealand-male-choir-with-wairarapa-singers   and   http://wairarapasingers.weebly.com/concerts.html or from Sally (021 2444 130) Door sales also available.
Waimate  –  August 2017
Location: St Patrick's Basilica, 1 Timaru Rd,  Waimate 7924
Guests:  Waimate Community and Filipino Choirs
Date & Time:  August 26th 7.30pm
Levin/Palmerston North/Fielding  – 21-22 October 2017
Kaikoura  – 18th November 2017
Upcoming tours:
2018 tour to Adelaide, Sydney and Canberra- June/July 2018.
Itinerary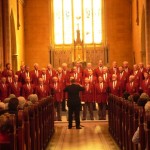 Current Schedules
The  2017 and 2018 concert and rehearsal programme is outlined in the following attachments:
NZMC 2017 Schedule as at 9 July 2017
2018 DRAFT Schedule as at 9 Feb 2017
If you are interested in joining us you are welcome to come to our rehearsals to meet the team and  experience singing with the choir.  To register your interest and for any other information on the itinerary  visit the contact page.