The New Zealand Male Choir is formed from auditioned members who come from throughout the country. The Choir comprises of around 60 singing members from Bluff to North Auckland. All members are passionate about singing and enjoy the camaraderie the Choir offers. The Choir is also well supported by partners of the choristers who are involved in various aspects of the Choirs' activities and keep the "lads" under some form of control.
The Choir repertoire is broad, ranging from formal choral works, popular, show, folk, NZ Waiata, sacred, operatic and gospel . The aim is to present an entertaining and professional performance that varies with the audience and the type of concert. This challenges and extends the skills and talents of the Choir members.
The Choir rehearses monthly in two sections, one in the North Island and the other in the South. The practices aim to achieve personal and collective vocal improvement as well as repertoire preparation. Collectively, usually a minimum of ·twice a year, the full Choir meets to rehearse and perform.
The Choir has an interest in fostering and maintaining an enthusiasm for male singing and aims to show how this can be a rewarding, enjoyable and creative activity. It aims to celebrate the beauty of singing and of our unique New Zealand choral music with communities through several regional concerts a year. It also tours internationally with every 5 years a tour the northern hemisphere and every 2 to 3 years throughout Asia/Australasia. These tours aim to promote the Choir, lift it standards of performance, improve its profile, attract new members and provide members and their partners with a fun and memorable experience.
A professional music team manage the musical quality and performance of the Choir, take rehearsals and manage performances. The Choir also produces CDs with the latest mentioned on the web home page.
The Choir is managed by an executive committee that supports the Choir and directs the Choirs' development. It is representative of the both North and South island members and is elected on an annual or bi-annual basis.
If you are interested in being a singing member of the Choir please visit the "Join" page on this site.
Download the Choir brochure for further information:  NZMC Information Brochure
Patron
Patrick Power
New Zealand tenor, Patrick Power has had a distinguished international career, performing more than 60 major operatic roles and thrilling audiences all over the world.  He has been decorated by the Queen for his services to opera.
He has shared  a stage with Kiri Te Kanawa, recorded with Jessye Norman, and performed at Covent Garden and at La Scala under the direction of world class conductors.
Originally, from Hawkes Bay Patrick was educated at the Universities of Otago and Auckland where he began his lifelong career in music.
Europe beckoned and he spent three years as principal operatic tenor for the Norwegian Opera in Oslo and three years in similar positions in Krefeld and Munich.
In London, he became a regular on such stages as the Glyndebourne Festival Opera and the Royal Opera House Convent Garden.
Following his success, he was invited to the New York Festival to sing Britten's Serenade. Operatic roles in the New York Festival and with San Francisco Opera, followed.
In April 2009, he became the full time Lecturer in Vocal Studies at the Elder Conservatorium, University of Adelaide.
Since returning to Hawkes Bay in 2016 he has taught at several leading secondary colleges and gives advanced training to young singers.
Music Team
Musical Director – Joseph Christensen
Joe brings a background in Operatic and Choral music. Being a fine bass singer himself Joe has sung with the Voices of New Zealand Chamber Choir and as a soloist throughout New Zealand and Australia.
After graduating from the Queensland Conservatorium with a Dip Mus (voice) and a Post Graduate in Opera Performance he returned to Hastings to teach at the Eastern Institute of Technology (EIT) Opera course for two years. He then spent time as a freelance performer working as soloist with most of the opera companies and choral societies throughout the North Island.
Joe attended EIT to study for a Teaching Diploma (secondary) gaining the Head of Music position at Karamu High School which he held for 12 years progressing to Head of Performing Arts Faculty for 3 years while still being HOD Music.
Joe is leading a number of Choirs and is heavily involved in the music and choral scene in the Hawkes Bay. He is active within the New Zealand Choral Federation, is Trinity College of London rep for the region and a singing teacher in his spare time.
Piano Accompanists
Alex Wiltshire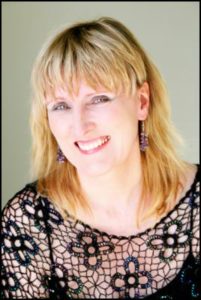 Alex returned to NZ in 1998 after spending 16 years overseas working for several major theatrical companies, including Cameron Mackintosh Productions, The Really Useful Company and the Victorian State Opera Company, in various capacities, including conductor, vocal coach, keyboardist and repetiteur work for shows such as CATS, Pirates of Penzance, Jesus Christ Superstar, Les Miserables, Aspects of Love and Phantom of the Opera.
Alex was also one the first women in NZ to work as a professional conductor, with her initial appointment as Assistant Conductor for the Marriage of Figaro for the NZ National Opera Company, followed by shared conducting duties with Sir William Southgate for several of the NZ Ballet Company's productions.
Before leaving for overseas, Alex also spent several years at TVNZ, as a session musician and vocal repetiteur, working with a range of top TV personalities.
Since returning from Australia, Alex has combined her work as a Clinical Practice Supervisor and Practitioner, with musical commitments such as touring throughout NZ and internationally for 6 years as an Accompanist for the professional musical performance group, Operatunity.
 Alison C. Holden
Alison is based in Christchurch and works professionally as a concert pianist, accompanist and teacher. She received her Masters degree and the Certificate of Post Graduate Studies in solo piano performance from the Royal Scottish Academy of Music and Drama in the United Kingdom; a First Class Honours degree and Diploma in Arts from Victoria University; a Bachelor of Music degree majoring in Musicology from Canterbury University, and also the F.T.C.L. diploma in solo piano performance.
Alison has performed in the United Kingdom, Denmark, Australia, and throughout New Zealand. She has performed with various orchestras, has recorded for Concert FM, given solo recitals throughout NZ, as well as appearing as accompanist with many different instrumental soloists and singers.
Over the last few years, Alison has worked with the NZ Opera company, and also the formerly known Southern Opera company, as a repetiteur and accompanist for opera rehearsals and in concert. She has also been an accompanist with the National Youth Choir, University of Canterbury, Burnside High School, St. Andrews College and other schools around Christchurch.
Paul Carnegie-Jones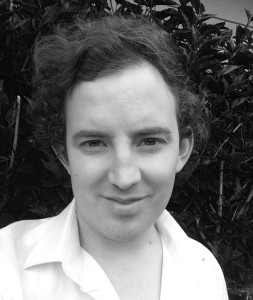 Paul is a pianist, song accompanist and musical director whose performance interests span classical genres, opera, jazz and musical theatre. As a concert and recital accompanist, Paul's interests reside mainly in the vocal repertoire, incorporating classical song, opera, musical theatre, popular song and jazz. Paul is an accompanist for the New Zealand Singing School, held biennially.
Since 2008, Paul has worked with multi-platinum artist 'Yulia' and continues to tour with her as her piano and musical director. Yulia and Paul have collaborated on a range of live performance and recording projects.
Paul grew up in Hawkes Bay where he maintains a teaching practice and is a faculty member of the New Zealand Singing School. Away from the piano Paul's interests include architectural history and practice, which he studied at Victoria University between 2003 and 2010. Paul has also performed with Operatunity since 2013.
Together with brother Stephen Carnegie-Jones, Paul also operates a busy family-based catering and hospitality business.
Current Choir Members
| | | | | |
| --- | --- | --- | --- | --- |
| Tenor 1 | | | Tenor 2 | |
| | | | | |
| Roger Curr | TIMARU | | Taffy Davies | KAIKOURA |
| Chris Featonby | DUNEDIN | | Warwyck Dewe | WHANGANUI |
| Philip Grey | TE AWAMUTU | | Jim Fisher | AUCKLAND |
| Anthony Joines | NEW PLYMOUTH | | Tony Clemow | WHANGAREI |
| Cliff Lawrence | NEW PLYMOUTH | | Mike Hall | WELLINGTON |
| Peter Pritchard | NEW PLYMOUTH | | Oliver Lane | WHANGANUI |
| Tony Ross | WHANGANUI | | Tim Leahy | OWHANGO |
| Neville Sawyer | LEVIN | | Ross MacDonald | DANNEVIRKE |
| Alby Winiata | MORRINSVILLE | | Douglas Neilson | NAPIER |
| | | | Rob Ord | NELSON |
| | | | Robert Smith | WAIMATE |
| | | | | |
| | | | | |
| | | | | |
| Bass 1 | | | Bass 2 | |
| Andrew Baber | TAUPO | | Norm Phillips | NELSON |
| Don Battley | AUCKLAND | | Wesley Bell | NEW PLYMOUTH |
| John Botting | WAIMATE | | Colin Bright | NEW PLYMOUTH |
| Ken Brown | MATAMATA | | Dennis Brown | WHANGANUI |
| Roger Brown | INVERCARGILL | | Mark von Dadelszen | HAVELOCK NORTH |
| Keith Carey – Smith | HAWKES BAY | | Ian Doel | ASHBURTON |
| Martin Cockitt | NEW PLYMOUTH | | Gordon Keelty | WHANGANUI |
| Norm Collie | WAINUIOMATA | | John Kember | CHRISTCHURCH |
| Laurence Ennor | CHRISTCHURCH | | Brian Patchett | CHRISTCHURCH |
| Douglas Evans | FRENCH PASS | | Ray Seymour | TAKAPAU |
| Ian Gabites | NEW PLYMOUTH | | Steve Lee | MASTERTON |
| Dick Mitchell | WHANGANUI | | | |
| Ron Sedgley | CHRISTCHURCH | | | |
| Maurie Smith | HASTINGS | | | |
| | | | | |